Growing up in the 80's I resonated with the sound of the early groups… but I didn't realize until recently HOW early it all started!
Not only how early it all began, but how long these groups remained relevant and the profound influence they had even late into the decade and heading into the 90's.
In fact, that influence can be largely heard in today's music as well.
It might surprise you to see what "80's bands" were actively recording or making their album debut in 1978:

1978… A Magical Year for Music
First off, the 70's do not have a claim to New Wave and Punk Rock. It's been adopted into the 80's… Stolen, Hijacked.
Who decided this? I sure didn't…
But history and music users made this decision utilizing recent innovations such as Pandora which uses algorithms to segment music together that truly "belongs together".
Having the ability to crunch the immense amount of data people are giving them by liking or disliking certain groups is shaping what music belongs together regardless of when it was recorded!
That's why I don't get Toto mixed in with my New Wave stations… although I enjoy Toto and their 1983 hit "Africa" was done smack dab in the heyday for New Wave music; it just doesn't belong with my Elvis Costello, Talking Heads, Devo, Boingo mix. But within that same station I will hear "Psycho Killer" done on the Talking Heads: '77 album, and "In Your Eyes" off Peter Gabriel's brilliant "So" album from 1986.
It's all become a matter of segmentation…
So, when you get into your car and get on Sirius Radio and click on 80's music you are going to get The Clash, Sex Pistols, Ramones, etc. intermixed into your steady stream of New Wave, Synth Pop, and other genres of 80's music that started as early as 1974 with David Bowie!
Seriously… would anyone ever refer to "Roxanne" as a 70's song? That decade was known for the tail-end of 60's psychedelic rock, the emergence of hard rock (thanks to Zepplin and Black Sabbath), the singer-songwriters (Cat Stevens, Jim Croce, Eagles, etc.), some sweet R&B/Motown, and of course… disco.
Punk rock is also almost always associated with 80's music because of the influence they had on New Wave, Goth, Synth Pop and alternative rock artists; it doesn't matter that most of Punk's most popular bands played predominately in the seventies.
By 1978 Punk Rock had solid footing with the Sex Pistols, Clash, Ramones, Black Flag… all of which will come up in any eclectic Pandora 80's Punk/New Wave mash-up compilation (my personal favorite Pandora settings). Although never accepted in the music mainstream, these bands were firmly established in 1977 let alone 1978!
Punk Begat New Wave
Thus it is my claim that this punk influence is immediately felt and embraced by early artists that started producing a driving brand of music well before the decade began that many refer to as "80's music".
Many would argue that the late 70's was the absolute heyday for Punk Rock… perhaps the best that the genre ever experienced. This era set the stage for the musical genres to follow and I would say was a major influence on Grunge and resurgent Punk bands heading into the early 90's. It put the drive behind New Wave artists like The Cars, Devo, Elvis Costello and The Jam that all started in 1978…
GoGo's started punk… Madonna started off punk… Siouxsie was a punk and Oingo Boingo's punk influences are clearly heard in their first 3 albums as well as The Police. I mean Joy Division's Sumner and Hook went and bought their respective instruments after watching the Sex Pistols play only their second-ever performance (Of course Sumner and Hook went on to also form New Order and Electronic later into the decade).
To further add to my stance, the blues progressions and blues riffs were the basic backbone used in 50's, 60's and 70's rock music… but blues scales and sounds were never accepted by 80′s artists (unless played funky). So stylistically 80′s music was rooted in punk rock which morphed and mellowed over the years into its own sound. Listen particularly to the drumming… up-tempo, straight ahead eighth notes was the backbone.
Punkers looked to distance themselves from anything associated with classic rock and the jam bands. The songs were short by design and you would much sooner hear them quote A-Ha than a Beatles lyric.
There is an absolute connection there that avid 80's fans get. And 1978 was the year in my opinion that it officially came together and started making ground even in the mainstream (however I admit it had not as yet taken over the mainstream).
The Groundwork of Punk was Already Set for an Explosive Year of Change in 1978
1978 for me personally is special because it represents albums of some of my favorite 80's artists such as Elvis Costello featuring his classic "This Year's Model" which gave us great tunes such as: "Pump it Up", "Lipstick Vogue", and "Radio Radio" (which got him kicked off of SNL for a decade). Not only that, but Costello was well-established by '78 having given us 80's standards like "Watching the Detectives" and "Allison" beforehand in '77!
The Police's "Outlandos de Amor" is considered by many their best work; Joe Jackson's "Look Sharp" gave us "Is She Really Going Out with Him?". Don't even get me started on Devo's "Are We Not Men" and "More Songs About Buildings and Food" by the Talking Heads… Classic, classic stuff that has held up under the test of time.
On top of that… 1978 gave us the formation and early work of my favorite New Wave band Oingo Boingo (you should hear my "Only a Lad" acoustic cover… it's taken me 20 years to nail).
Mid to Late 80's
Eighties pop rock was definitely influenced by these early pioneers.
You could hear it in one hit wonders like The Outfield's 1985 hit "Your Love". It just reeked of that early Police driving sound both instrumentally and vocally. So whilst Sting had lost his cojones and was off singing about blue turtles and what not… the market provided what the people really wanted to hear.
One of my favorite groups around this time is Love and Rockets. They were huge in my Southern CA High School from 1986 well into the early 90's. They were immediately accepted as "cool" by the Goth crowd because they were all in Bauhaus, but because they had added in some very eclectic pieces to their sound that was popular then… even the straight-laced, non-black mascara wearing crowd could appreciate them.
Bauhaus is another group that was formed and playing well in the seventies and along with Joy Division are considered the fathers of Goth music. What is crazy is that I remember clearly even late into the decade people wearing Joy Division shirts was the complete norm… and like the boys in Love and Rockets, New Order was instantly huge because they had their previous Joy Division cred backing them.
But the splinter groups of Love and Rockets/New Order were a product of that early 1978 generation that set the table for a long span of influence on pop artists.
Like the late 70's Goth bands, Punk icons like the Dead Kennedy's (formed 1978) and Black Flag (formed 1976) were both long gone yet still ruled supreme amongst the punk crowd I hung out with… someone had to actually tell me that they had both broken up because to me they were bigger than the active punk bands of the day that were recording and performing. And this was in 1990!
These bands remained relevant a decade later because they were the foundation and influence for the popular artists of the day.
[Seriously, if you lived in 1969 could you get away with wearing a 1963 Beatles "Please Please Me" album shirt and be taken seriously in an "Abbey Road" world?]
Synth Pop and Some Really Crappy Stuff
But the later end of the decade had other genres creep in (like rap, more metal, hair bands and really bad pop like Wilson freaking Phillips!) but there was still a strong influence from the earlier part of the decade that still commanded a heavy market share of music listeners.
To finish up my stance/rant of early artists having a huge effect on a full generation of musicians through the eighties, let's look at Synth Pop and the brilliant Vince Clarke:
Dude had his fingerprints all over the decade starting off as the major songwriter behind early Depeche Mode (formed 1980), then formed Yaz with Alison Moyet, and ended with Erasure that was huge as well during my high school years that ended in 1991. And I dare you to show me how he switched up his sound at all, it's all vintage Clarke.
Although Synth Pop was an integral part of New Wave… it really took off at the tail end of the decade with Depeche Mode growing to be arguably the biggest band on the planet from '89-'91. Midi helped to take it all to this new level having been innovated in 1983 and is still being used to this day by recording engineers and artists.
But it all got kickstarted with the very early synth kings that began in the late 70's like Gary Numan, Ultravox and the great DEVO.
1993: The Year of the Last Great 80's Song
So, the very early nineties (90-92) had it's own sound unique sound that in my opinion didn't quite stand the test of time like my favorite span ranging from 1978 to 1983. But still there were great bands like the Stone Roses, The Pixies, Sinead O'Connor, The Lightning Seeds and of course Morrissey was in his solo artist heyday (hamming up every minute of it).
But New Order put out a song in 1993 that belongs in every 80's shuffle… "Regret".
Of course, 1993 to me is remembered mostly for the Smashing Pumpkins (who rock), Nirvana and the height of Grunge music (which didn't last all-too-long crazy enough which unfortunately spawned into 90's post-grunge pop hell that included hits such as: "Breakfast at Tiffany's", and "Where Have All the Cowboy's Gone". Wow… this era is so rotten it requires a blog post in and of itself, but I digress.)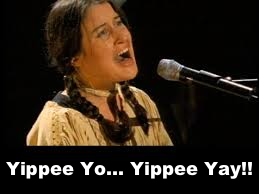 But this song "Regret" to me is timeless and New Order is true to their 80's sound. Refusing to go the route of many other groups (including my precious Oingo Boingo… pardon me… Boingo) and attempted to "harden" up their sound/image in order to get with distortion pedal-driven times.
[However, let it be known that the best part of the Grunge Era was it rid us of the late 80's "hair bands" who immediately found themselves completely uncool, unemployed, broke and a laughing stock. Giving us some amazing "VH1 Behind the Music" episodes!]
Conclusion
So the mix of 1978 bands set the table for a run that spanned well over a decade and can be totally recognized in even today's music. Their brand of music also "holds up" much better and is far more listenable today than most other decades.
So just know that when anyone refers to 80's music… they are referring to an era of music so influential and timeless its lifespan extended well beyond the 10 years that encapsulate most decades.
And it rid us of both disco and double-neck guitars (for a season)…

Disco Sucks! Disco Sucks!!!
(See how fed up people were by 1979??!!)
P.S. – I think The Cure might be the perfect example to illustrate the point of my post.
They formed in 1978 and made an immediate impact with a very raw punk-driven sound that transformed throughout the decade integrating in more synth along with other elements (darker at times… more poppy at times but eventually hit their definitive sound with 1989's Disintegration album in my opinion). They hung on until the very end and finished strong with 1992's "Friday I'm in Love"; which very much reflected the early nineties but stayed true to their established "sound" complete with an awesome bridge only Robert Smith could write.
I am very interested in your opinion as well on what made 80's music great and what defines it… so please leave your comments below!